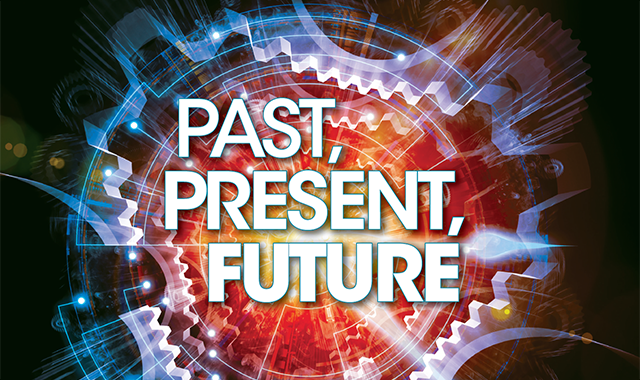 A look at how far the dental industry has come from the analog products of the past, to today's cutting edge technologies and materials, to visions of what dental products and practices might look like in the future.
Dental Specialty Products
The Past
Dental specialists have handled some of the biggest challenges requiring unique instruments and technologies specifically designed for the tasks at hand. Because these procedures required both specialized skills and equipment, they were handled by specialists rather than by general practitioners.
The Present
While the most complex cases will likely always be handled by specialists, many dental practitioners provide an array of services from orthodontics to sleep medicine and more. Today's technologies make it easier than ever for dental practices to effectively add new treatment options, and for specialty practices to reach new levels of efficiency and success.
"This technology can provide guidance for the most complex implant cases. Now complex restorative cases can be pre-planned and delivered easily with the accuracy of robot-assisted technology."

– Dr. Scotty Bolding, D.D.S., M.S., Director of Oral & Maxillofacial Surgery and Robotics, Arkansas Oral and Facial Surgery Center
"In dentistry, diagnosis has always stemmed from what is visible. Damage, and of course pain were the indicators. Smart, wearable devices have opened up the world of dentistry to a new level of insight with quantitative data and indicators of unseen behaviors and symptoms. Cost-effective, easy-to-use wearable technologies increase dentist and patient confidence and compliance with diagnosis and prescribe treatment."

– Brock Predovich, Founder Bravrr
"In light of COVID-19, airway health and treating patients for sleep breathing disorders is more important than ever before."

– Payam Ataii, DMD
The Future
In the future, regeneration will play a large role in specialty dentistry. If growing a new tooth to replace a missing one is possible, this could make implants obsolete. Robot surgeons might even execute a treatment plan prepared by AI. Who knows!
SleepArchiTx
SleepArchiTx turnkey solution gives you the confidence and support needed to treat sleep breathing disorders. An end-to-end program with unique 1:1 doctor-to-doctor clinical consults and medical doctor collaboration increases your clinical knowledge and provides confidence and expertise.
SleepArchiTx | sleeparchitx.com
Original Article by Dental Products Report Here!